When I was living with my mom, my brother often got mail from many fans, sending in their baseball cards of him, asking him to sign for him. I really thought that was amazing! I loved seeing how people remember my brother and watched him during his baseball career.
So, I came across his baseball card and I thought I would look him up and see what more I can find.
Here he is.. James (Jim) Byrd Jr.(Fan page coming soon!)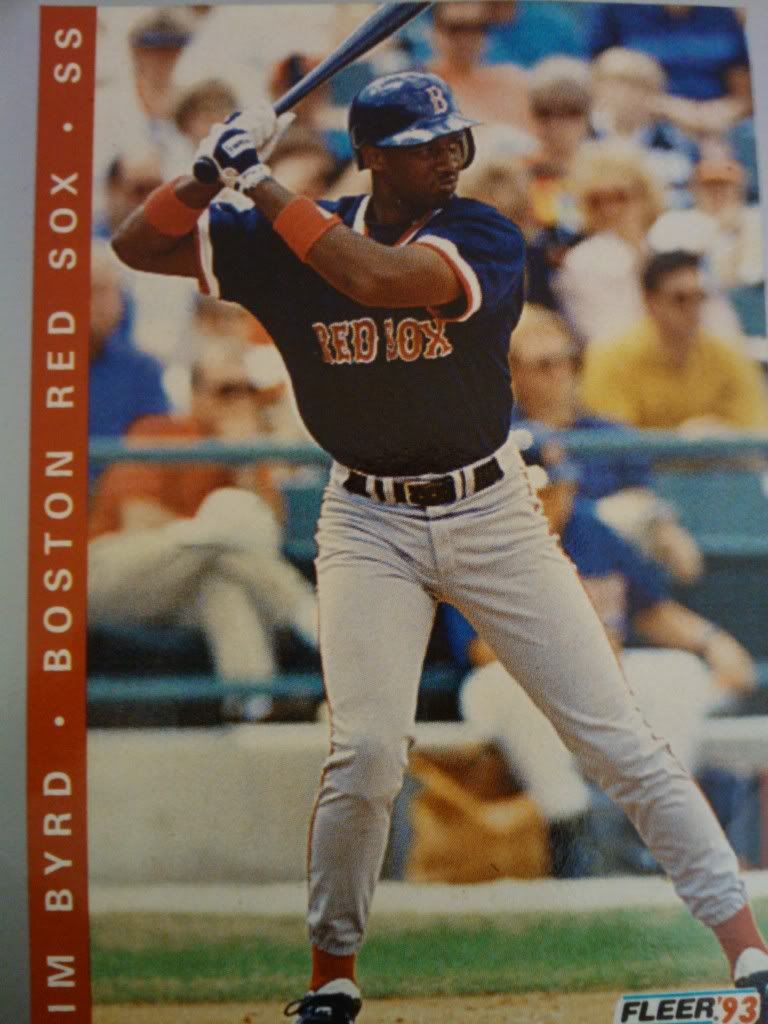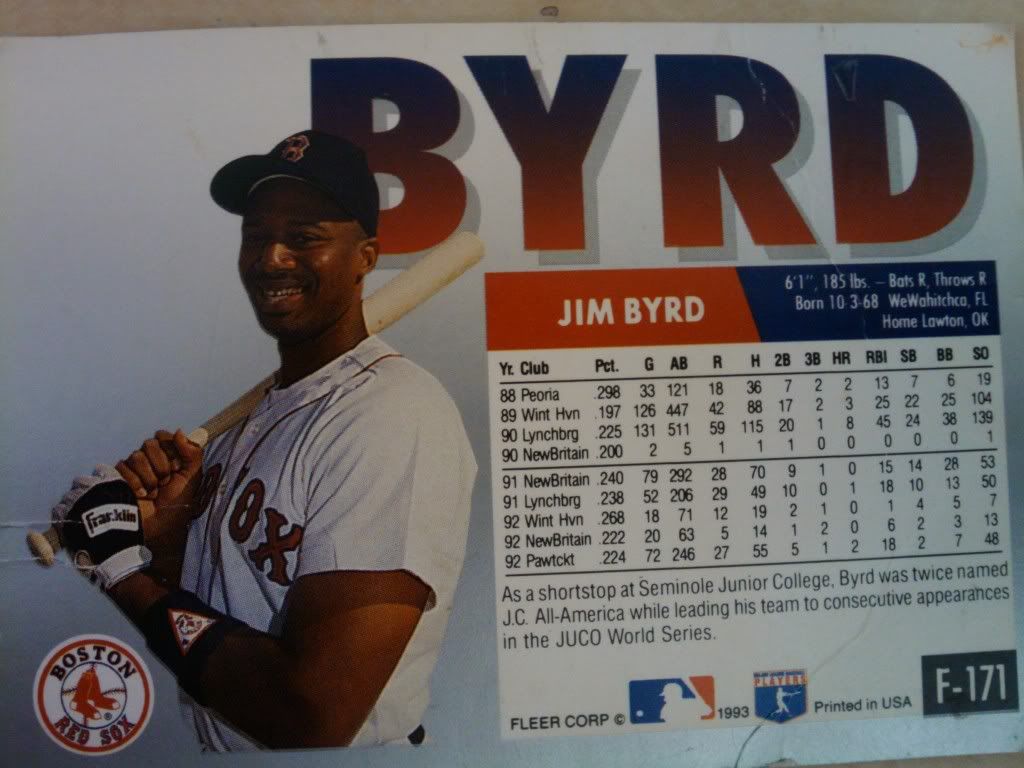 This info here is from baseball almanac:

Jim Byrd Stats

Jim Byrd was born on Thursday, October 3, 1968, in Wewahitchka, Florida. Byrd was 24 years old when he broke into the big leagues on May 31, 1993, with the Boston Red Sox. His biographical data, year-by-year hitting stats, fielding stats, pitching stats (where applicable), career totals, uniform numbers, salary data and miscellaneous items-of-interest are presented by Baseball Almanac on this comprehensive Jim Byrd baseball stats page.

James Edward (Jim) Byrd is a former Major League Baseball player. He batted and threw right-handed.

Drafted by the Boston Red Sox in the 8th round of the 1987 amateur draft, Byrd had a brief major league career in the 1993 season. He was used by the Red Sox in two games exclusively as a pinch -runner for Andre Dawson (May 31) and Ernest Riles (June 1) during a series against the Kansas City Royals at Fenway Park.

This is just a very small bit of information on my brothers basebalkl career. He played basketball and football as well in High school and did a lot in college. He is also beginning to train youth who have a dream and want to learn more about baseball and to be great! Stay tuned!